Manufacturing
If you are looking for a one of a kind piece of furniture that will complete your interior or make a statement, look no further than Country Charm Furniture. We craft quality furniture that is built to stand the test of time. Working to our client's tastes and specifications we specialise in creating custom made pieces. Our furniture is not mass produced, so you know that when you buy something from Country Charm you are purchasing a one of a kind piece that will be passed on for generations.
Modifications
An alternative to purchasing new is to modify your existing furniture. We can change that older TV cabinet to suit your new widescreen. Maybe you are downsizing and that wall unit won't fit or your dining table is too big, rather than buying something new let us look at it first to see if we can modify it and perhaps save you a few dollars.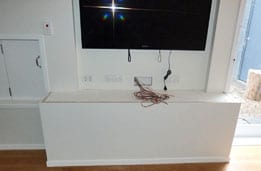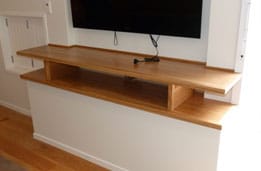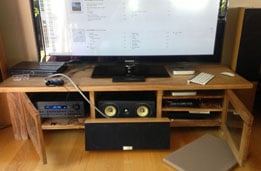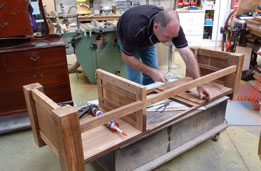 Repairs
Here at Country Charm Furniture we offer a broad repair service from chair repairs to broken or damaged furniture. Perhaps the kids have been leaning back on the chairs once too often or the grandchildren have taken to your rattan couch with the scissors. We can that turned leg that the dog has chewed, or fix the damage done by that broken water pipe.
Other Stuff
We can also undertake repairs to cane, rattan, lead-lights and upholstery.